WHAT IS THE WILD GOOSE FESTIVAL?
It's hard to sum up in a few words. We try, when we say things like: it's a 4-day Spirit, Justice, Music and Arts Festival. But it's so much more than that.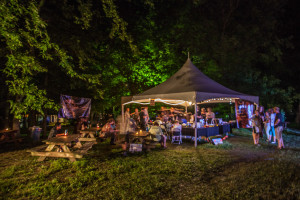 It's a place where all kinds of people come together, not only to hear great music and incredible speakers, but also to dive into lively conversations with thought leaders, writers, dreamers, artists, visionaries, social justice activists, peace-makers…the ones you'll find on the official program, and the ones you might meet while just getting lunch or hanging out by the river. It's also a place where you can be a spectator, but where you can be a co-creator as well. A place where we affirm the creativity in all of us, and opportunities to make art and music, to tell stories and take in stories, can be found around every corner.
It's transformational, experiential, it's a sing and dance and play and dream and eat and camp and meditate and talk and listen and twirl-you-around-and-shake-you-up gathering, born out of the "Wild Goose" spirit metaphor which is all about beauty, grace, and yes, unpredictability. We also take inspiration from events such as, Greenbelt, Burning Man, Lightning In a Bottle and SXSW.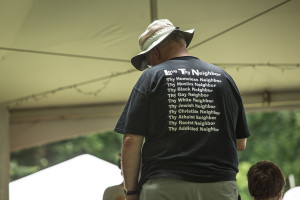 It is a place where all are welcome. Seriously, ALL. Because we are rooted in a progressive Christian tradition, we welcome you, whatever your age, race, culture, gender, marital status, sexual orientation, religious tradition, disabilities, different abilities, whether you have money or not, whether you have a degree or not, whether you have a strong faith or no faith, or perhaps a billion questions about faith, whether you have a home or not, whether you're an extrovert or introvert, everyone is welcome here. Even eye-rolling teenagers. And rambunctious little kids. Rambunctiousness is, in fact, encouraged. We welcome all to come and seek the common good together.
WHAT ARE WILD GOOSE EVENTS LIKE?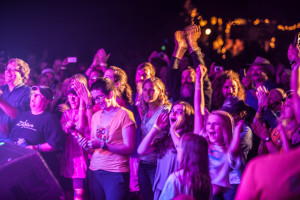 Like at many music festivals, there will be stages where you can hear amazing musicians. Of nearly every musical genre. Big names. As well as new and emerging artists. And unlike most music festivals, you will also be able to see, hear, and interact with provocative, courageous and inspiring speakers.
But that's just the tip of the iceberg. Throughout the weekend you'll also have the opportunity to hang out with some of today's most creative and thought-provoking authors, artists, peace and justice activists and status-quo disrupters. We intentionally make space for interaction that takes apart the usual class and social barriers, that takes down the walls that separate us, that takes speakers and "experts" off the raised platforms, because we believe we can all learn from and inspire each other.
And unlike other festivals, it doesn't necessarily end after the last event of the weekend. Because most people leave changed in some way, inspired to do more to make the world better. Ultimately, for many of those who've attended Wild Goose in the past, they've left agreeing with Nadia Bolz-Weber and others who have said, "It's not just a festival…it's a movement."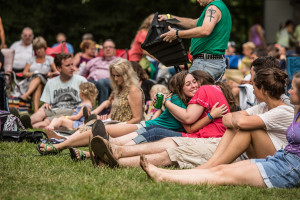 Author Brian McLaren sums it up this way:
"At Wild Goose, people flock together to celebrate a way of life rooted in faith, justice, creativity, and beauty. It's like a family reunion where you meet relatives you never knew you had. It's a wild and wonderful convergence of stimulating conversations, campfires, music, kids, art, lawn chairs, prayer, fun, dance, frisbees, tents, food, sunshine, rain, laughter, and fresh air. There's nothing like it, and I look forward to it as one of the best weeks of my year."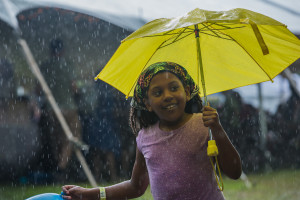 We hope you'll join us.
July 11-14, 2019 in Hot Springs, NC
TICKETS